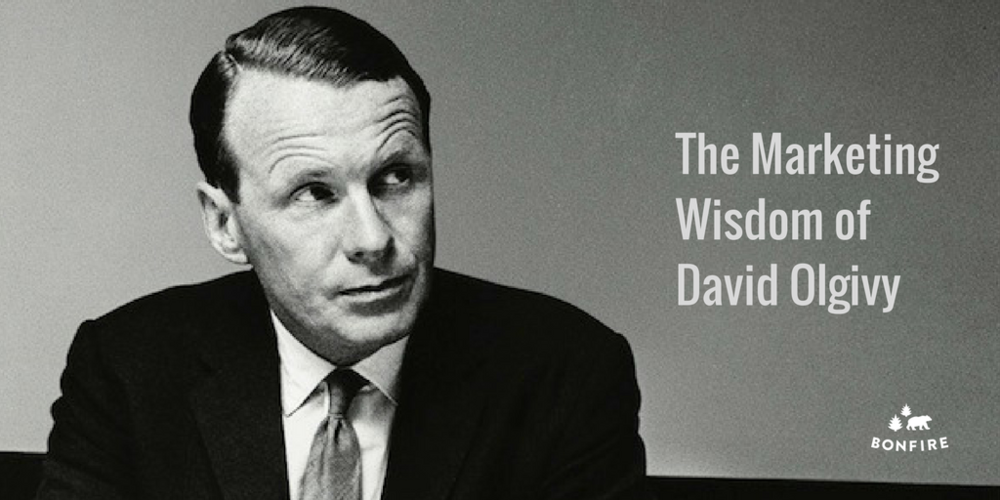 7 Smart Things About Marketing
David Ogilvy is arguably the most famous of the "Mad Men" – the people who built the advertising industry in the 1950s and 1960s. Some say he's the inspiration for TV's Don Draper.
As the head of the ad agency Ogilvy and Mather, he was the great sage of marketing, known for his belief that advertising should be strategic and thoughtful, not just loud and intrusive.
Although Ogilvy worked before the digital era, there's no doubt he would have loved social media and content marketing. Here are some of his famous quotes – they are as relevant today for marketers as they have ever been.
1) On why personality matters…
"You now have to decide what 'image' you want for your brand. Image means personality. Products, like people, have personalities, and they can make or break them in the market place." 
 2) On why you should communicate like a human…
"I don't know the rules of grammar… If you're trying to persuade people to do something, or buy something, it seems to me you should use their language, the language they use every day, the language in which they think. We try to write in the vernacular."
3) On why research makes better marketing…
"Never stop testing, and your advertising will never stop improving."
4) On making marketing personal…
"Do not … address your readers as though they were gathered together in a stadium. When people read your copy, they are alone. Pretend you are writing to each of them a letter on behalf of your client." 
5) On the tyranny of the blank page…
"If you have all the research, all the ground rules, all the directives, all the data — it doesn't mean the ad is written. Then you've got to close the door and write something — that is the moment of truth which we all try to postpone as long as possible."
6) On the power of a good headline…
"On the average, five times as many people read the headline as read the body copy. When you have written your headline, you have spent eighty cents out of your dollar. " 
7) On why good creative is good business…
"If it doesn't sell, it isn't creative."