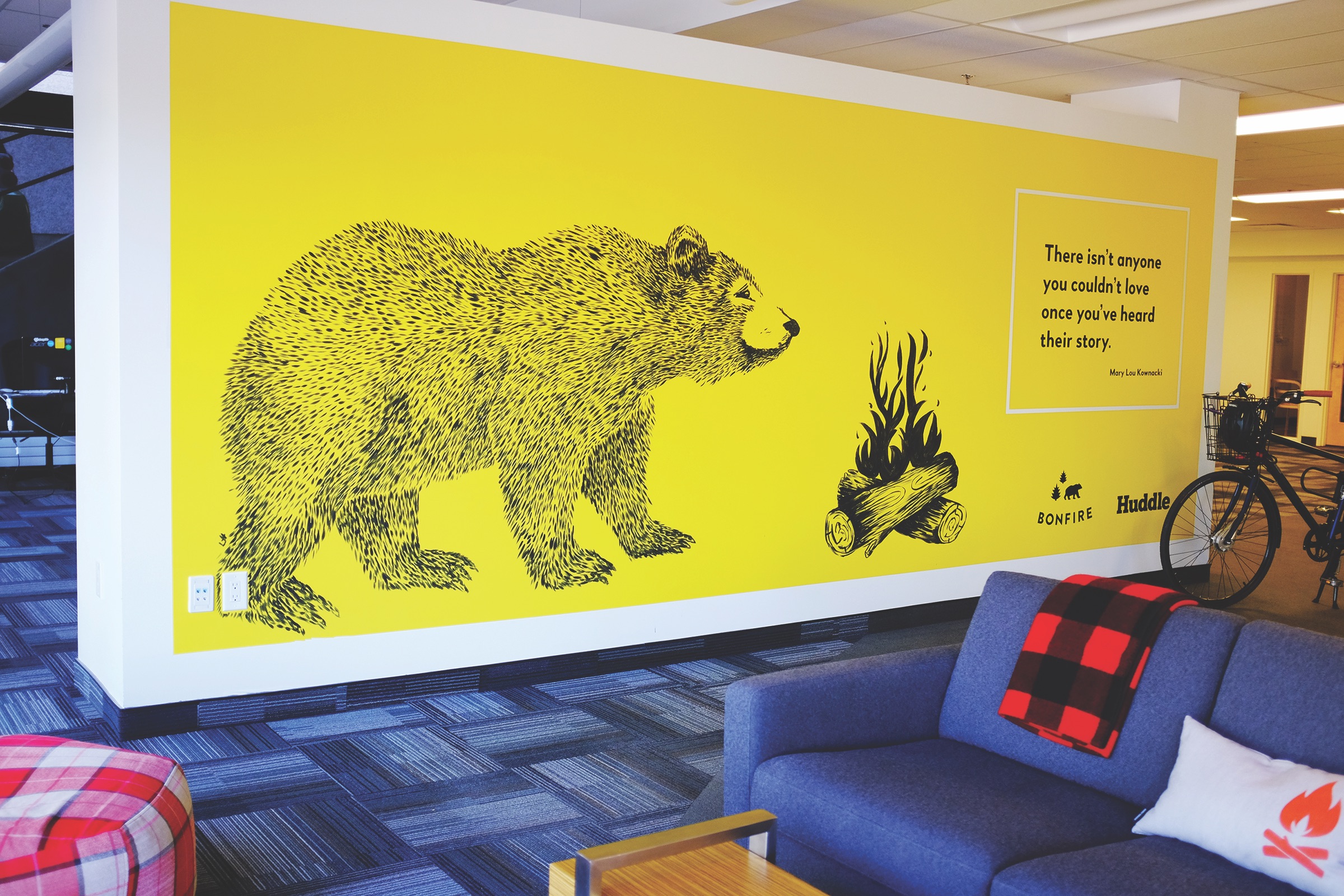 Congrats Lise! Bonfire's Creative Director Receives Two Applied Arts Awards
As a creative agency, Bonfire is built on the talents of its people. And from the beginning, Lise Hansen, Creative Director and Partner, has guided our project design and created the unique, eye-catching style for which we've become known.
Around a year ago, Bonfire was featured in Applied Arts Magazine, an industry publication for those in the visual communications field. Lise wrote a post about it. As their website says, Applied Arts "maintains the benchmark for creative excellence in Canada through its annual awards program." Basically, getting an Applied Arts Award is like winning an Oscar in the Canadian design world.
This year, we're proud to announce that Applied Arts has selected two of Lise's designs as their category winners: our own lovable Bonfire bear in the Corporate Design category, and the logo for our pals at Timbertop Adventures in Saint John for Logo Design.
Lise's designs will be included in the magazine's Fall 2018 Community Awards issue, online in the winners' gallery, and at Applied Arts events throughout the year.
Congratulations Lise! You definitely deserve it. And it's great to see New Brunswick design ranked amongst the best in Canada.