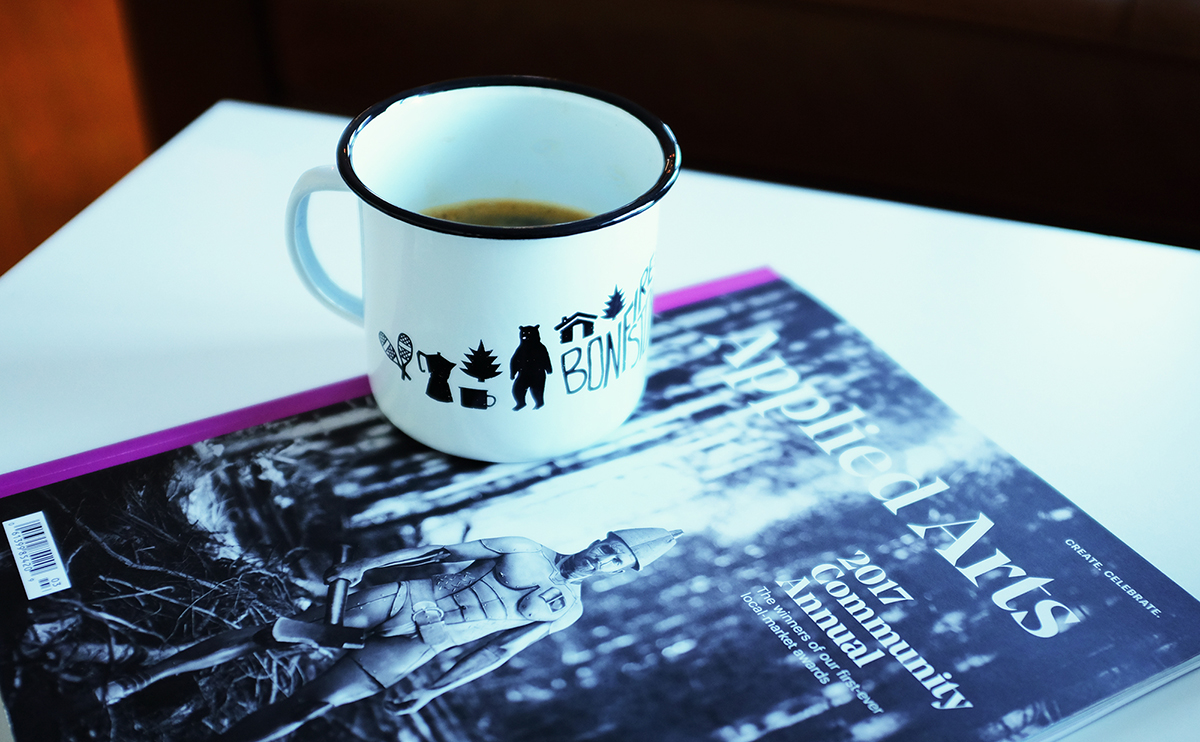 Check That Off The Bucket List: Bonfire Featured In Applied Arts
I've read Applied Arts pretty much as long as I've been a designer.
I'd pour through its pages feeling like I'd taken a creative journey across Canada. Sometimes being a designer can be isolating, so these journeys played an important role in expanding and building my own creative approach.
One morning, sipping coffee and sifting through emails something on my "bucket list" happened. There, in the subject line: "Feature in Applied Arts Magazine".
Whaaaaat?
I opened that email IMMEDIATELY. It went on to describe a new annual feature called Community and they were interested in profiling us, Bonfire, to represent design happening on the East Coast.
Umm, ok! What's neat about this edition is it features work done at the community level – usually the bulk of awards and coverage end up going to the big money campaigns and projects done in Montreal, Toronto and Vancouver.  We rarely get to see the hard (and incredible) work done in smaller places across Canada, places like New Brunswick. Applied Arts headlined this feature "The Creative Frontier."
We were honoured to be featured and stoked to see some of our clients and creative collaborators get shout outs in the story (Tuck Interiors and Crosby's Molasses), along with work shown for Hopscotch Whisky Bar, Picaroons and Port City Royal.