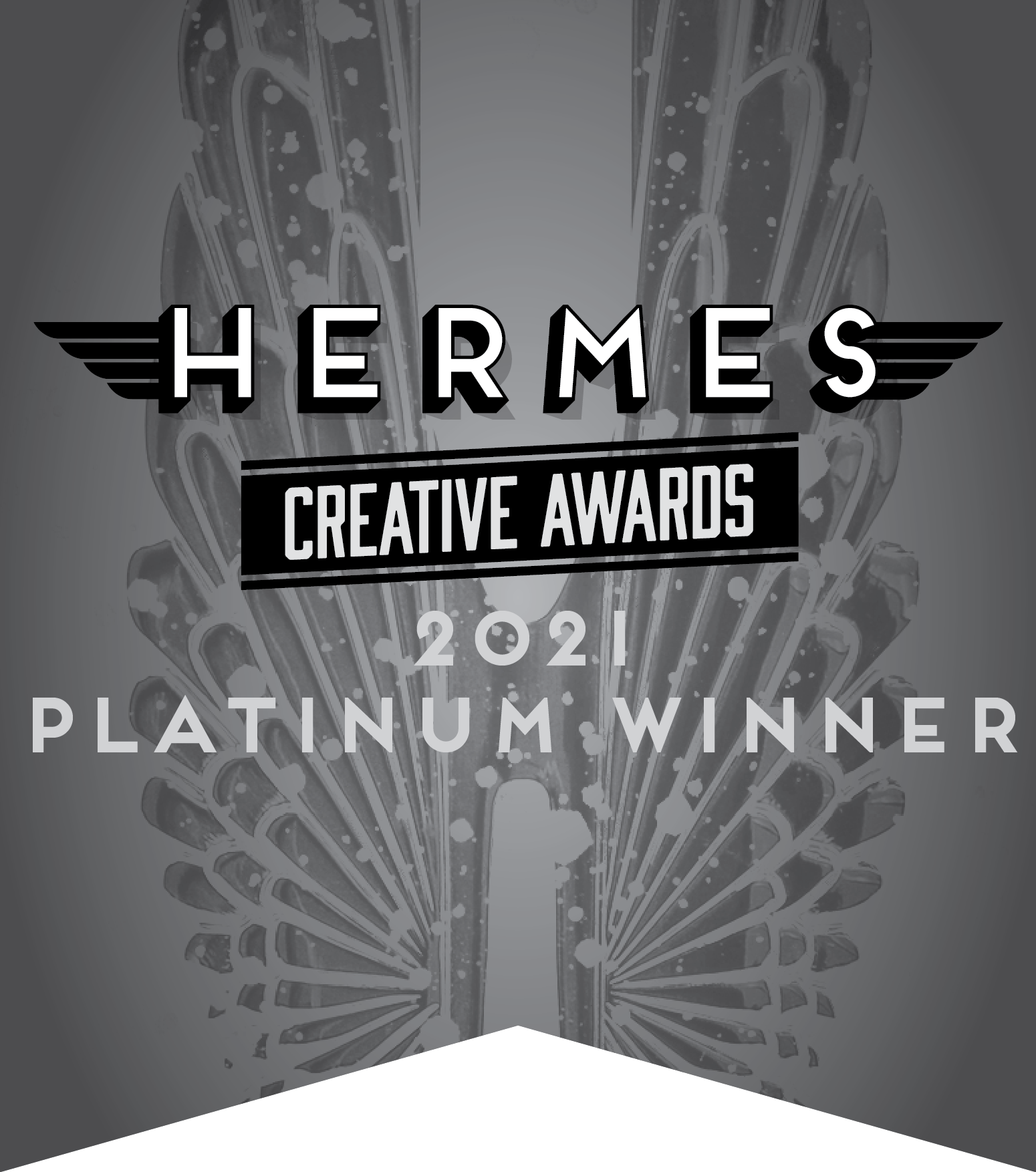 Bonfire's Award-Winning Partnership With Crosby's
Bonfire has had the pleasure of working with the good folks at Crosby's, purveyor of your favourite molasses and other tasty products, for a number of years. We were recently awarded a Platinum Hermes Creative Award for our work on a Crosby's Molasses ad campaign and a Gold Hermes Creative Award for our bilingual campaign for their Grandma brand, sold primarily in Quebec.
Molasses is one of those rare products that strikes a deep emotional chord with people, calling to mind happy childhood memories of good things baking in the family kitchen. Crosby's is a brand filled with meaning. The campaign, called "Comforts of Home," featured dramatic photography of delicious baked goods that were easily made by the everyday home baker to be shared with their family and friends. The series of creative was showcased nationally through promoted posts on Crosby's active Facebook and Instagram channels as well as their website and popular email newsletters.
We'd like to give a big shout out to our amazing client Crosby's, our photography partner Greg Knudson, and my Crosby's account teammates Kay Gillis and Jonathan Selig.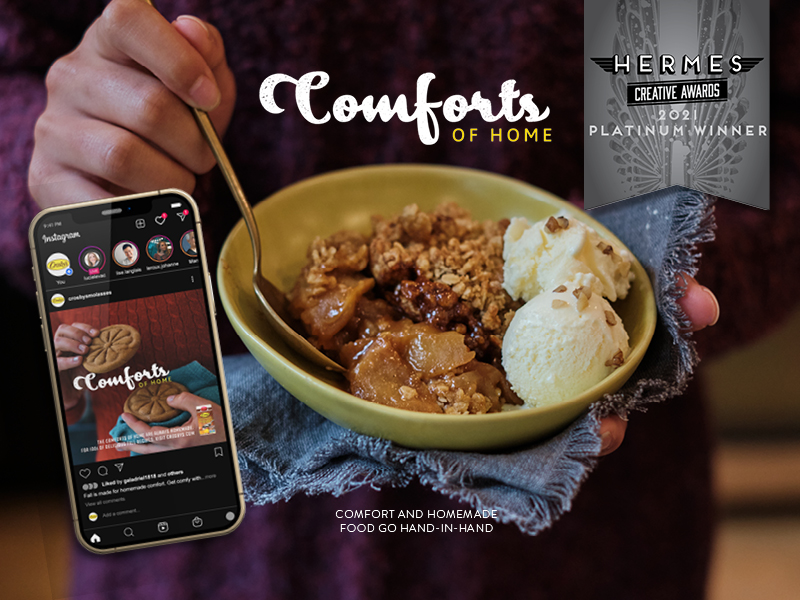 For the Grandma brand, we developed a campaign for the "back to school" season, when busy moms and dads are looking for real, homemade food to include in the lunchboxes of often picky eaters. This series of creative in both official languages was also shared on the Grandma website and shared through a series of promoted posts on their Facebook and Instagram channels.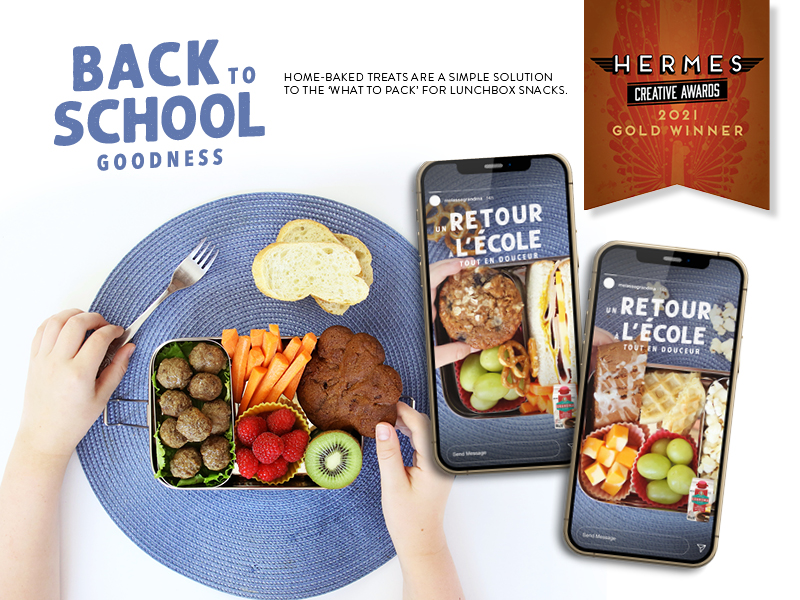 We're pleased to have partnered with the marketing team at Crosby's to produce these award-winning campaigns.
Hermes Creative Awards are administered and judged by the Association of Marketing and Communication Professionals (AMCP). The international organization consists of several thousand marketing, communication, advertising, public relations, media production, and freelance professionals. AMCP oversees awards and recognition programs, provides judges, and rewards outstanding achievement and service to the profession.