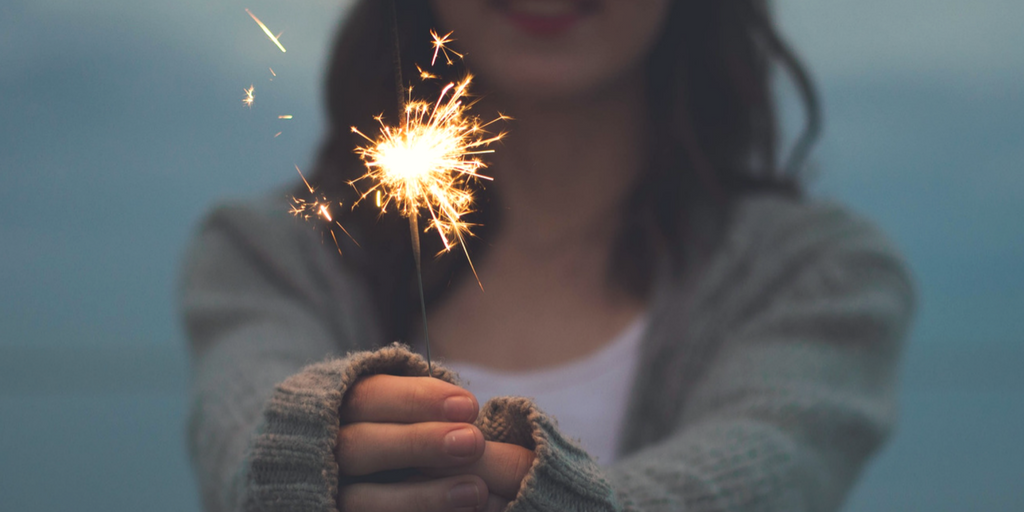 But What Will We Write About?
Everyone seems to intuitively understand the benefits of content marketing over traditional, interruption-based marketing.
Of course it makes sense to form relationships with your customers and prospects by offering them something of value in return for their time – something that ideally does one of two things:
1) informs
2) entertains
So that's not so hard, right?
The barriers to entry are low too – have a blog? You are good to go.
But then companies, people and causes run into a major roadblock – what will we write about? (Or record or design?)
They end up defaulting to the old, stale type of brochure marketing. It's blog, blog, blog about me, me, me.
Yawn.
Everyone finds that boring. No one clicks and no one engages.
But what kind of content is better?
The reality is there are all kinds of interesting pieces of content that you can produce – some quickly while others are more lengthy endeavours – that will resonate with your audience.
Put yourself in your audience's position. What do they care about, worry about or dream about? Start there and focus on adding value to the customer or prospect in the story you tell. You'll discover a wide array of things to post.
And to help you start, our friends at HubSpot have created this infographic on content formats.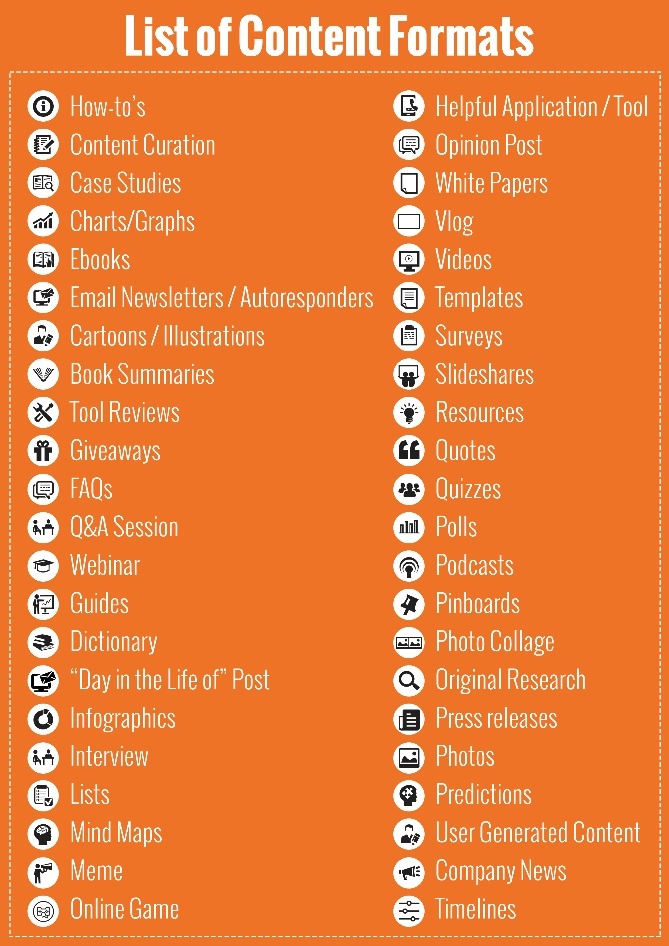 So what are you waiting for? Go produce some awesome, engaging and relevant content.
Or you could always call us to help. 🙂