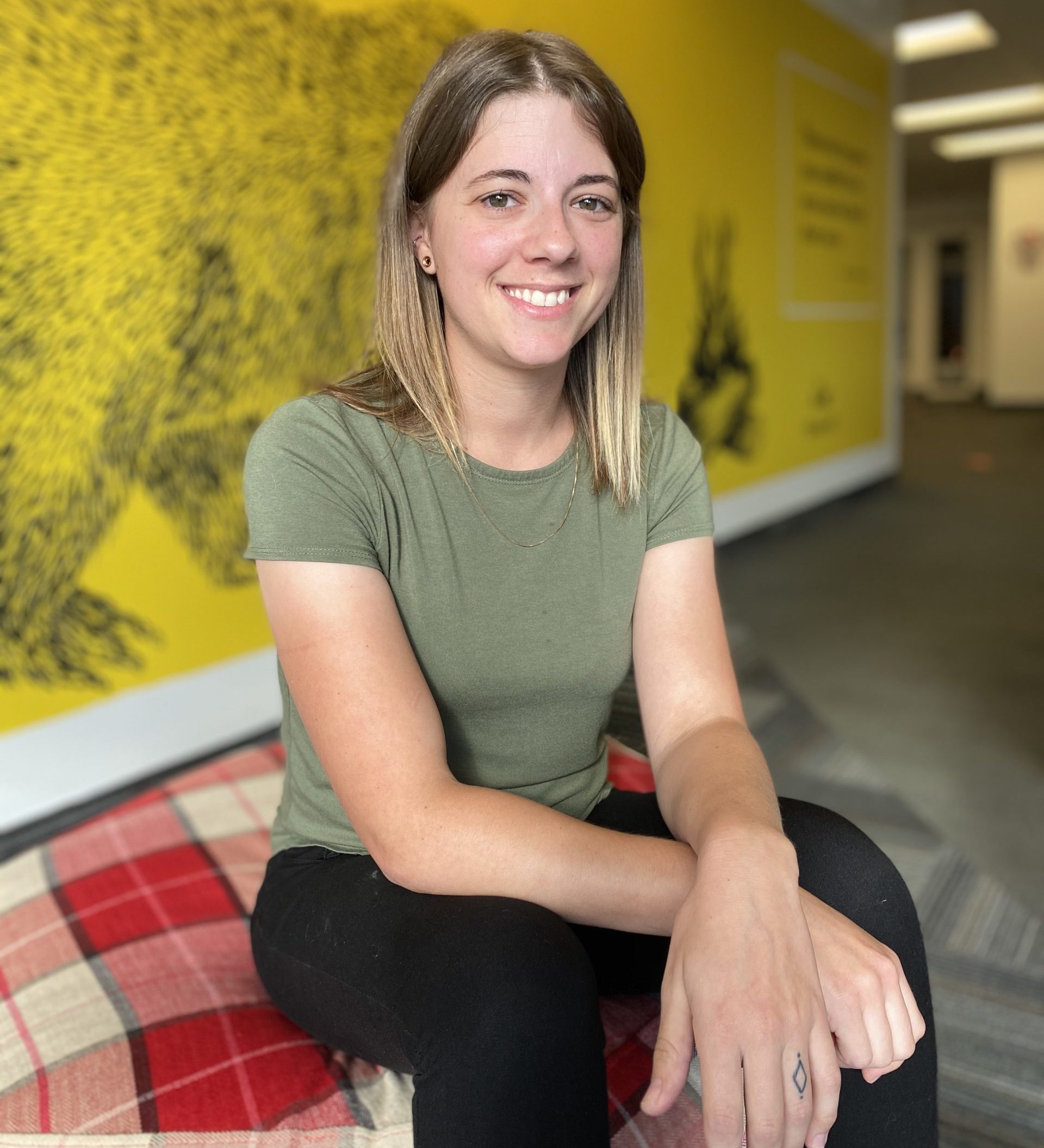 Hey There Alix Saulnier
We've welcomed a new face to the Bonfire team as Alix Saulnier joins us as a Communications Specialist. She's worked in government and start-ups and is a skilled writer, social media manager and PR pro. Learn a bit more about Alix…
Where were you born?
I was born and raised in Clare, Nova Scotia. It's the Acadian municipality with the best dialect ever.
What's your educational background?
I graduated with a BA in Communications and English from STU in 2012.
What's your favourite thing about working in communications?
The variety. A new day usually comes with a new topic to concentrate on.
If you could have one superpower what would it be and why
Invisibility. The "why" might get me in trouble with law enforcement. 😉
What's something surprising someone might not know about you?
That I'm a skateboarder. It's the reason my legs are usually covered in bruises – concrete is a tough teacher.
What's your favourite place to visit in New Brunswick?
I love the Irving Nature Park – it's super close, yet super quiet. I also loved Mount Carleton. One trip there left a big impression.
Quick hitters: First, Cats or Dogs?
Anyone who comes to my house will know I could never choose. The paws outnumber the feet 31:4. (Editor's note: Toro, one of the cats, has three legs.)
Coffee or tea?
I will gladly dump both in the sink for a cup of hot chocolate.
Favourite breakfast cereal?
Lucky Charms. I'm 30, but my palate is still five.
Beach or big city vacation?
Big city.
Favourite teacher?
I've had lots of good ones – Sheila Henderson taught me so much, but Julian Walker brought ice cream cake to the last class of every term. It's really a tough call.
Last book you read?
I'm a chronic re-reader. So depending on when people read this, it'll either be Ender's Game, Dolores Claiborne, The Miseducation of Cameron Post, or A Complicated Kindness.