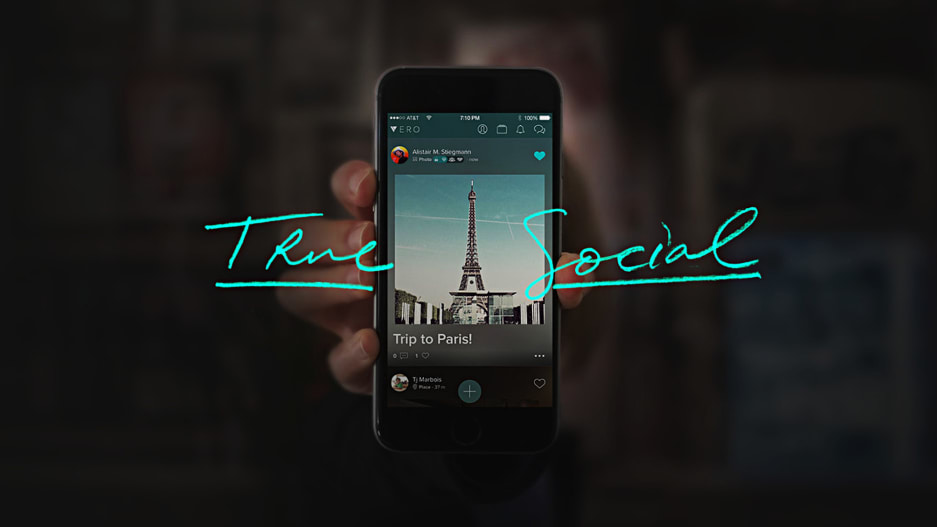 Is Vero For Real?
Are you on Vero? Should you be?
Vero is a suddenly hot social network that has positioned itself as competitor to both Instagram and Facebook. It languished online, largely unknown, for the past few years, but a recent surge of interest has put it at the top of the mobile app downloads list.
The rush to get on the app is so large that it crashed Vero's servers.
Vero is going headlong at Instagram with a focus on visuals. You can categorize your friends on the platform (like the late Google+ allowed) without them knowing and share different things with different groups.
The company trumpets its "no algorithm" model which means that posts appear chronologically, something very attractive to the large number of Instagram users who absolutely hate that platform's move to an algorithm that causes them to miss some posts.
There are also "no ads" – something that was once true for Instagram. Instead, Vero plans to charge a service fee for users of the site. How much that fee will be isn't known, but today they extended the "free sign-up" indefinitely.
But should you or your brand get on the site? There are some pretty big question marks.
The first is obviously the entrenched market dominance of Facebook and Instagram. EVERYONE is on Facebook, and Instagram has been fiendishly clever in stealing the best features of Snap to buffer its strong growth. Facebook handily dispensed with Google+, and if Google can't unseat Facebook, who else can?
There have also been a few other new social media platforms that emerged with a similar hype cycle only to quickly disappear from public consciousness. When was the last time you logged into Ello or Peach?
OK, you're probably saying, but what's the downside? There's no harm in trying, right?
Maybe. There is a relatively high degree of sketch about the company. Its billionaire CEO, Ayman Hariri, was once head of Saudi Oger, his family construction business. Under his leadership, the company had over 31,000 complaints of nonpayment of wages filed against it. It got so bad that Saudi Arabia needed to step in to help workers with food and water.
Then there's the Russian connection. Hariri's brothers are said to be tight with Vladimir Putin and most of Vero's engineering team are Russian.
Hmmm. Let's just say that Russia has not exactly been a straight shooter in the digital world. There's the active troll intervention in the 2016 U.S. election, along with the alleged close relationship between the Kremlin and privately owned Kapersky Labs, an online security company. (Plus, a Russian Olympic athlete doped at curling. Curling!)
So maybe starting your own social network is an even better play than trying to get your fake news posts shared on Facebook and Twitter? Just sayin'. The fact that the app wants access to all your contacts as well is just another reason for many people to be wary.
Assuming that Vero is not a new front in Russia's cyberwar, it's still hard to say if the app is any good. The surge of users has cratered its operations, and many people have already dropped it.
Is there room for a better social network in the world? Sure. Is Vero the answer? Probably not.