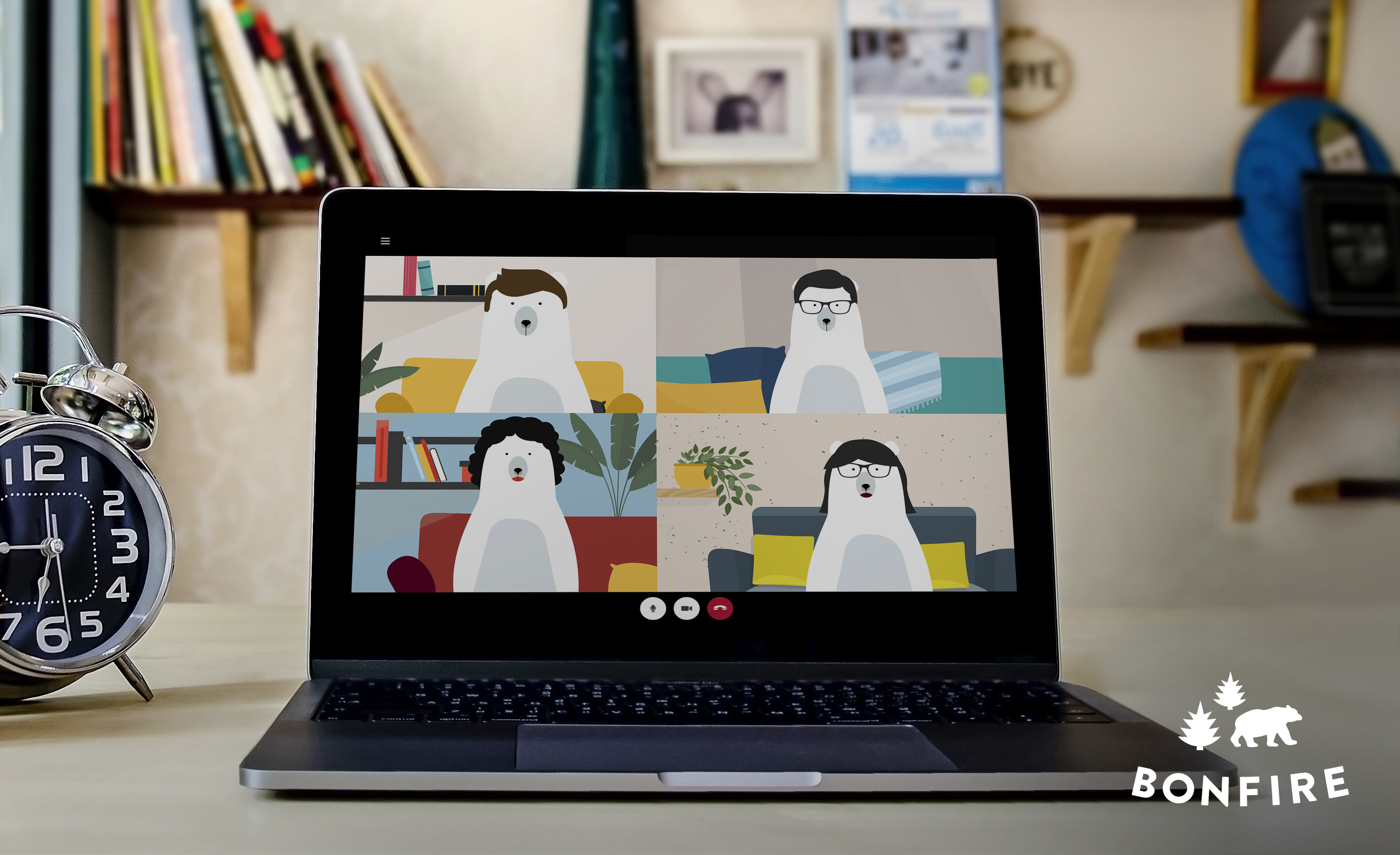 Keep On Keepin' On
At Bonfire, we're one week into working from home. No one really knows how long this will last. That's terrifying.
Many businesses are suffering during the COVID-19 crisis – restaurants, bars, retail, gyms and much more have been forced to close to limit the spread of the virus. That's the right thing to do, of course, but the economic impacts are unprecedented.
We are relatively lucky because we can continue our operations while working from home. We use Zoom for video conferences, G-Chat for quick questions and Dropbox for file sharing. It's all pretty seamless.
Our team has often worked at home if they were on deadline or needed an extended period of concentration. But except for the most vicious snow days, we never close our office.
The technology that keeps us connected is only part of the answer, of course. We're also holding daily "all hands" video check ins. This is to get a sense of where projects stand but it is also a way to boost camaraderie and overcome the loneliness that is part of working from home.
This is an uncertain time. It helps to be a bit closer to your work colleagues, to know that they're OK and their families are OK.
We're keepin' on keepin' on. That's all we can do right now.  We hope you are well, and not too freaked out. Keep washing your hands, keep social distancing and keep making smart decisions.
We'll get through this.