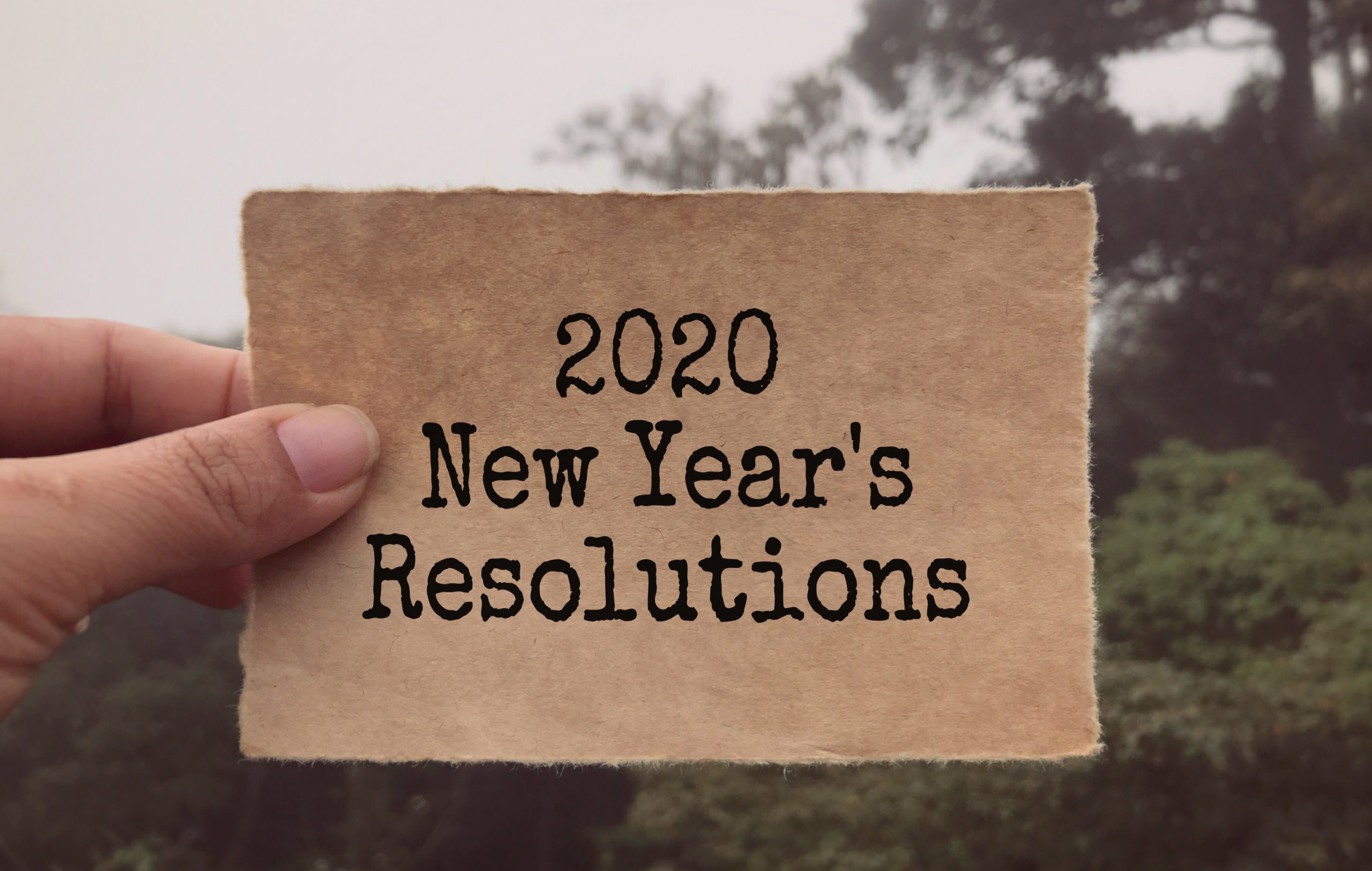 New Year's Marketing Resolutions For 2020
As we awake from the Christmas cookie and afternoon cocktail haze of the holidays, many people turn their thoughts to self-improvement. Gyms are crowded, and healthy lunches are packed as people resolutely look to a better tomorrow – before it all falls apart in a few weeks. Oh well.
But don't leave the focus on improvement to those hardy souls who see through their New Year's resolutions. The dawn of a new year marks a great time to revisit your marketing and PR strategies. Focus on what's working and fix what isn't before you get overwhelmed by the sea of customer demands.
Here are a few ideas to get you started:
Audit Your Social Media Presence – What channels and content are delivering the most engagement for your business or organization? Maybe it's time to stop posting to the channels that aren't delivering for you and focusing on those that do. Don't leap to set up a TikTok account if your customers are not teenagers, just because that's the hot platform of the moment. If your customers are on Facebook or LinkedIn, and that's where your engagement is highest, focus on that platform. Don't chase the next big thing unless there is a clear ROI for your efforts.
Commit To Content – Many organizations start a blogging or social media program with great enthusiasm only to see it quickly falter because no single person owns the effort. If content marketing is a "corner of the desk" responsibility spread across a number of different people in your business, it's probably doomed to fail. Make content marketing someone's job and include it in their job description. There's tremendous value in committing to content marketing or social media marketing but it takes consistent effort to realize it.
Review Your Ad Strategy – Advertising is, of course, a great way to drive customer growth and retention, but a good ad buy requires regular attention. If you work with a media buyer, they should be doing this for you. But if you handle your own media buying – from Google Ads to Facebook to maybe event print ads (yes, print ads, but only rarely for narrowly targeted audiences), it is always worthwhile to revisit your strategy. Use Google Analytics to better understand how traffic is reaching your website, compare cost-per-clicks and conversion rates. Be ruthless, and reallocate budget to the top performing channels and ads – this is something you should do regularly throughout the year, particularly if you invest heavily in advertising.
Tidy Up Your Website – As the years go by websites can get outdated. Spend an hour or two reviewing your site, looking for broken links or outdated information. People come and go; is everyone who needs to be profiled on your site actually there? Are the contact details correct? Are the descriptions of your products or services correct? Is your copyright in the footer up to date? Do you have a privacy statement? If you haven't published a new blog post since 2015, maybe it's time to drop the dream of the blog. Websites are not a "set it and forget it" proposition but it doesn't take much effort to keep a site current.
Search Yourself – What comes up when you Google your company's name? What about the product or service you provide? You can't overestimate the importance of a good Google search result. Google uses about 200 different factors to rank a page, and the whole Search Engine Optimization industry is built around cracking the code. As the old joke goes, "Where's the best place to hide a body? The second page of the Google search results." If your page isn't ranking where you want, it's time to take action.
Update Your Google My Business Page – You do have a Google My Business page set up for your company, right? This is a guaranteed front page result that Google has trained consumers to rely on. Make sure this page is current (particularly for URLs, phone numbers and street addresses), add a few photos, and ask some happy customers to leave a review. Maintaining your business page is a simple but effective marketing tactic.
So, there you go – a few ideas to get you started on your marketing New Year's resolutions. All of these are easier than going to the gym or bringing a healthy lunch to work everyday, and they will help your company or organization succeed in 2020.