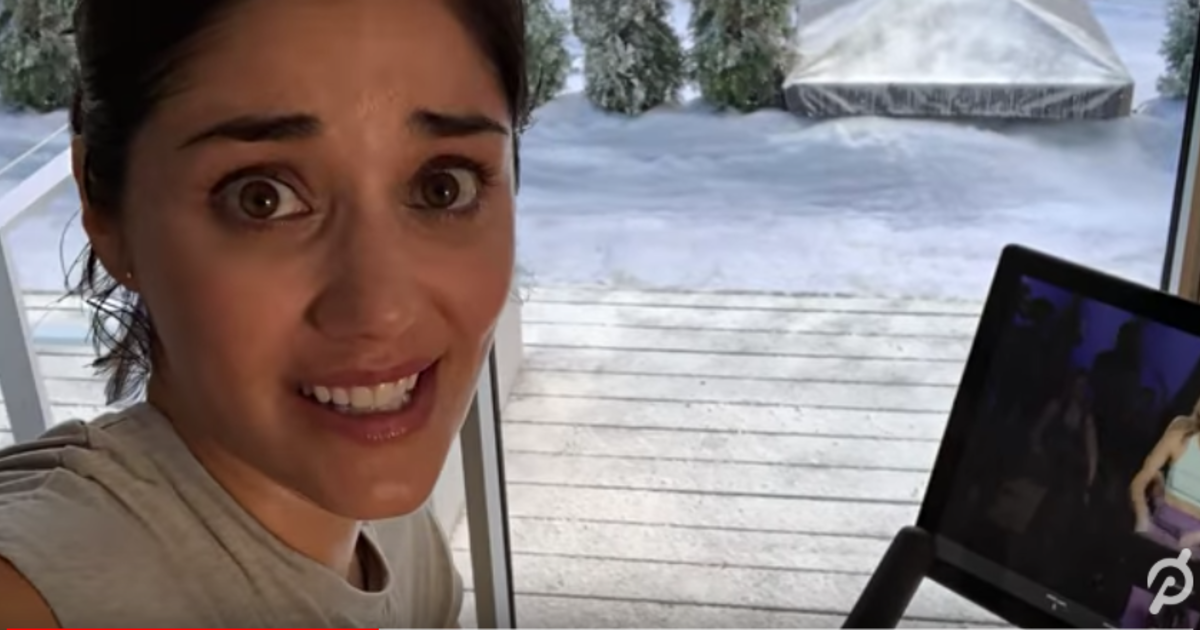 Peloton's New Christmas Ad is a Lump of Coal
Some people in business think that any press is good press, and all that matters is whether people are talking about you. That's probably an argument being made around the boardroom table at Peloton after its new Christmas ad was received like a lump of coal.
Peloton makes expensive "networked" stationary bicycles that allow you to work out with other people from the comfort of your own home by streaming live or recorded classes. It's a good idea. The company has buzz and recently went public on the NASDAQ stock exchange.
Peloton markets a lifestyle first and foremost. The bike is simply an expression of that lifestyle. We see that in this ad when a fit young woman expresses excitement and a bit of trepidation about this amazing new gift her equally amazing husband bought her.
That dynamic is where the problem starts. What kind of person buys his wife or partner a piece of exercise equipment for Christmas without being expressly asked for it? Only one message comes from this: "I think you're fat. You should work on it." That was surely not the marketing message that Peloton wanted to convey, but that's exactly what they did.
It doesn't help that the young woman in the ad looks like she's in a hostage video.
Predictably, the internet responded to this with fury and the media quickly piled on. "Someone please help the woman from Peloton's awful new ad," shrieked USA Today. The fading hipsters at Vice weighed in with the headline, "The Peloton Ad Woman Is Absolutely Not OK." Vox delivered the final blow, blaring that, "Peloton's terrifying new ad is the best horror movie in recent memory."
Comedian Eva Victor won the internet with this video mocking the ad and posing the question: "What kind of sociopath gets his wife a fucking stationary bike, seriously, what the hell, what are you trying to say?"
when my husband gets me a Peleton for Christmas …….. pic.twitter.com/Z2d3ewMhPu

— Eva Victor (@evaandheriud) December 2, 2019
Indeed, what were you trying to say Peloton?
I'm sure the pitch for the ad was lovely young woman has a lovely young husband who provides her with a gift she can use all year to make herself a happier person. Pretty straight forward, nothing revolutionary here. But as the saying goes, ideas are easy, execution is hard.
When you're a big brand selling a lifestyle under a harsh spotlight, it's the outcome that matters, not the intent. It pays to think it through.