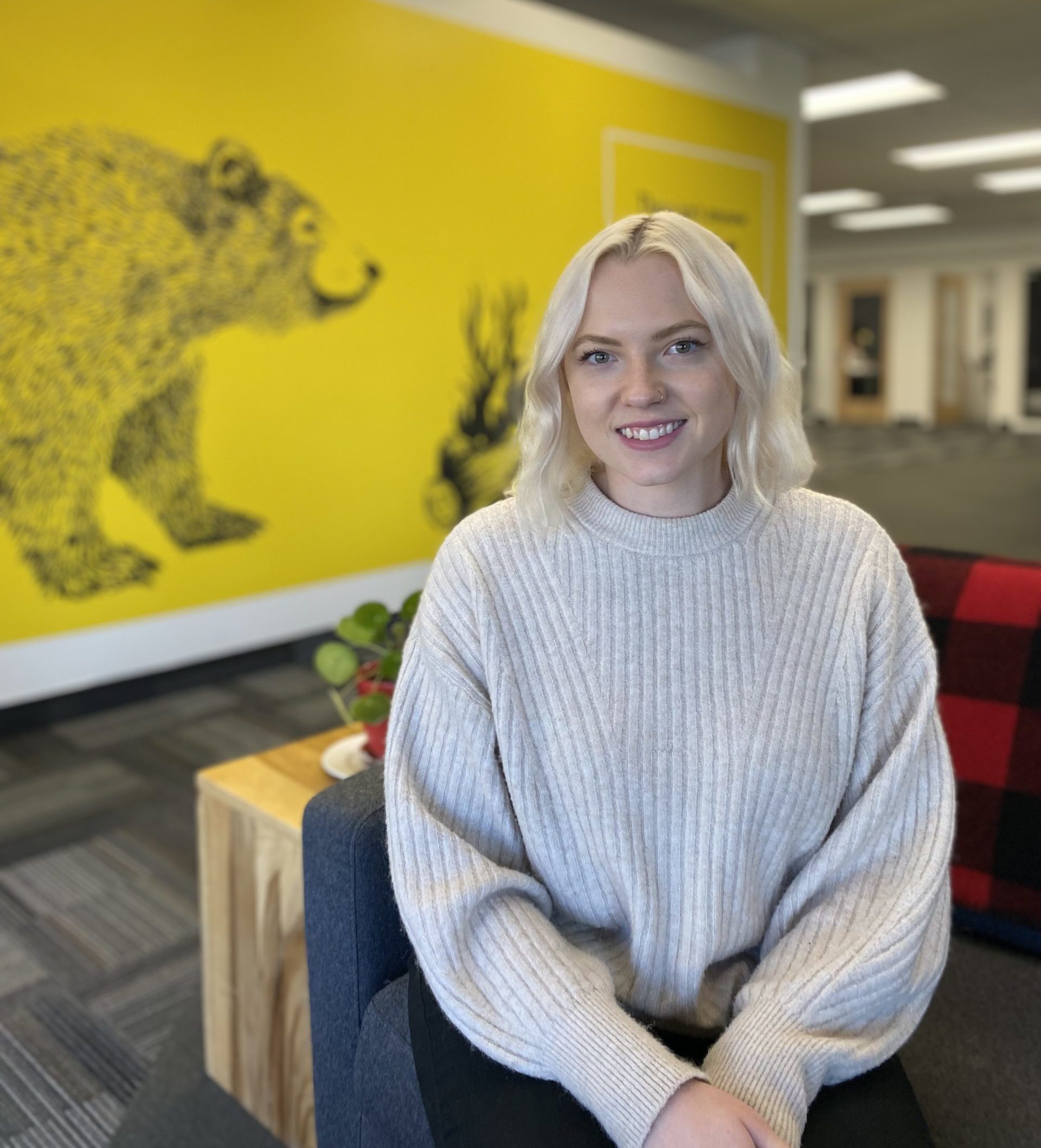 Welcome to Bonfire, Katelyn
We've welcomed another new face to the Bonfire team as Katelyn Nairn-Duffy joins us as an Account Coordinator.
Prior to joining the agency world, Katelyn worked in sales and account management in the Quebec and Ontario regions for Irving Oil. She has extensive experience in building client relationships, reporting and project management. Here's a bit more about Katelyn…
Where were you born?
I was born in Saint John, New Brunswick and never left – a true "Johner!"
What's your educational background?
I graduated from the University of New Brunswick with a Bachelor of Business Administration and a major in marketing.
What is your favourite thing about working in a marketing communications agency?
I really like making connections and building relationships with clients and partners. Also, the satisfaction of seeing a project come to life is a something that I never get tired of, so those are two areas I know I'll enjoy most.
Why did you want to work at Bonfire?
I've followed Bonfire's growth over the last few years and really like the creative work the agency does. There is a great team here and I am happy to be part of it.
How do you like to spend your weekends?
I like to spend my weekends with good wine and great conversations with friends and family. I also enjoy getting outside whenever I can.
What's something surprising someone might not know about you?
That I have worked in the service industry as a server and bartender for many restaurants in the city for over 10 years. It's something I still like to do part time.
Quick hitters! Coffee or tea?
Coffee. (I am obsessed with my Nespresso)
Instagram or TikTok?
I love to post on Instagram but love to scroll through TikTok more.
Morning person or night owl?
A morning person for sure!
Beach or big city vacation?
I love a big city vacation – specifically to Boston (my favourite city).
Favourite Show?
I recently started watching Euphoria and I quickly fell in love. Also Keeping up with the Kardashians and anything in the Real Housewives franchise…don't judge.