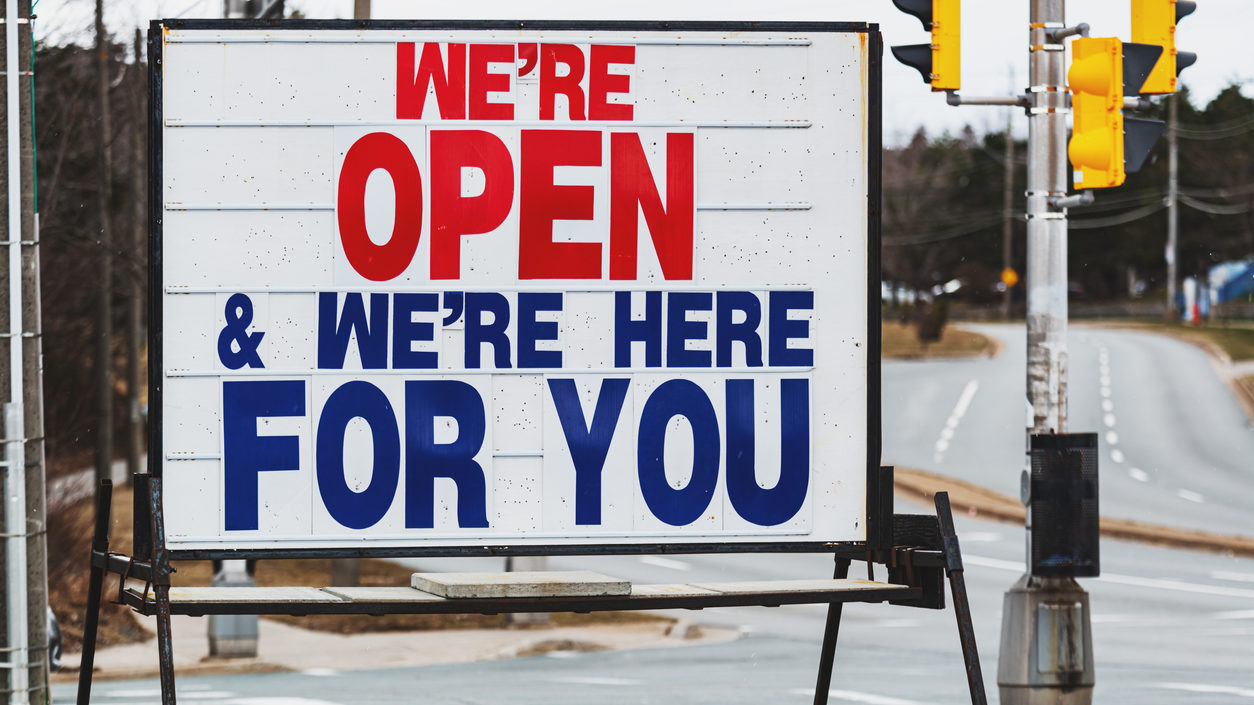 What Can A Marketer Do During Quarantine?
If you work in a marketing or PR role and you still have a job, congratulations to you and your employer. Not everyone was so lucky during this crisis.
The world has certainly changed over the last few months, and while some places, like New Brunswick, are slowly emerging from quarantine life, it will take months, and maybe years, to get fully back to normal.
Should you be marketing right now? It depends.
If you work for a business or organization that can't help people through this situation, it's probably best to keep your powder dry rather than engage in communication that will only serve to anger or annoy your customers and prospects. That's a judgment call.
But if you have decided to stay low, it doesn't mean that you should take your foot off the gas.
This is the ideal time to execute on some larger projects you never had time for before, and to take care of some essential marketing housekeeping.
Here are a few ideas:
Develop New Content – if you believe in the power of content marketing, and really, you should, then this is the right time to build out some new assets that you can roll out when the time is right. That can be blog posts that highlight your thought leadership in your space, things like infographics or even videos. How about those major lead magnets you've been planning – that ebook, podcast or research study? What's your excuse now? Get it done and ready to rock.
Tidy Up Your Website – a website is often a company's number one marketing asset, but websites take regular care and feeding. How current is your site? Take some time to review it and make sure it that the links are all live. Does it include everyone who works on your team? Make sure the product or service content is up to date. Add some new images if you have them. Consider building out new landing pages for specific products or offerings.
Review Your Media Buying – realistically, you've probably hit pause on all or most of your paid media efforts. Take some time to assess how those ad buys have worked for you. What ads and channels drive the most conversions? You should be prepared to turn your Google search ads on sooner than other media as they provide service to a person in a moment of need – which keywords are working best? Which are not? This is the time to rebalance your media buying approach.
Audit Your Social Media – social media is obviously a powerful marketing channel yet most brands do it poorly. If you have the time, audit your social media presence. Compare it to your competitors. Are you providing value to your followers by informing or entertaining? Which channels perform best for you? What posts have generated the most engagement? Are you posting consistently? Where are the opportunities for growth?
Review Your Analytics – in the flurry of day-to-day activity, we often lack the time to reflect on what our analytics actually mean. Take a step back and look at your traffic sources and onsite behaviour from a wholistic perspective. Make sure you are measuring the things that matter rather than vanity metrics like "hits". Think about measuring conversions – what kind of on-site behaviour is meaningful to your business? If you sell, these conversion metrics are pretty easy but it becomes more challenging if your site is informational. Are your organic and paid strategies delivering these kind of conversions – if they're not, what changes are required?
COVID-19 is a threat to human health that has had a major impact on the economy, with millions of Canadians filing for employment insurance and thousands of businesses shutting down, at least temporarily. In the grand scheme of things, marketing can seem inconsequential, but don't forget there is an urgent, primal need for normalcy.
As a business or a marketer, the time will come to get off your heels and onto your toes. It is important to be ready.